About the project
WHAT IS A SMART CITY?
A smart city is a city that actively uses information and communication technology (ICT) to improve its quality and efficiency in terms of energy, transport and utilities, and thus reduce resource consumption and overall costs. By implementation of intelligent technologies the smart city aims to improve its citizens' quality of life.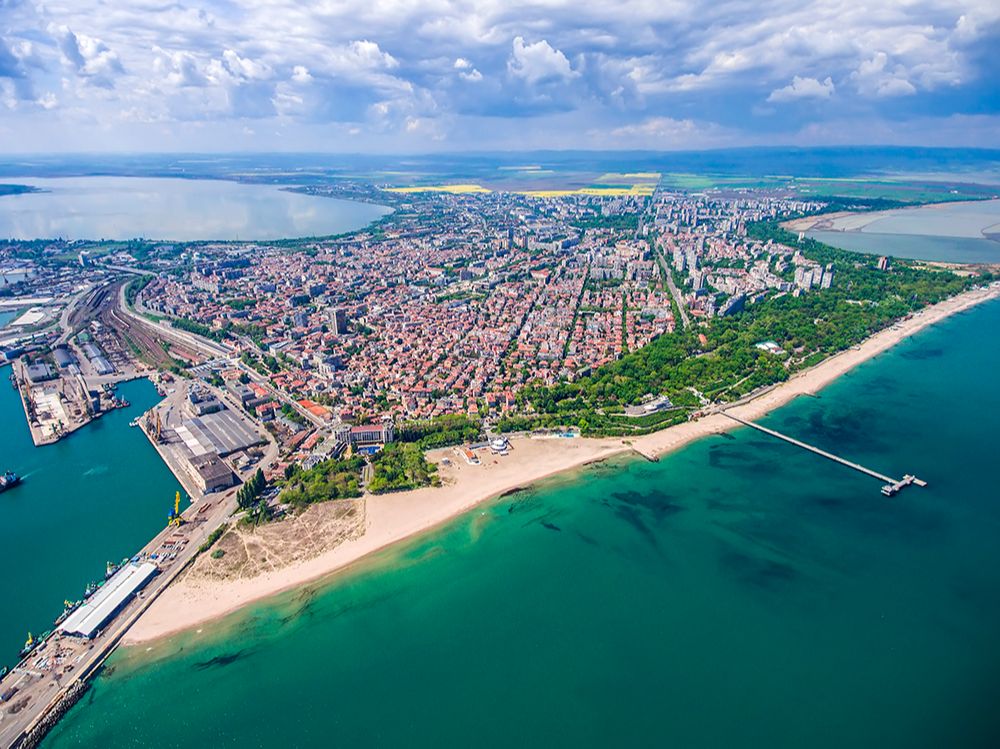 WHAT IS SMART BURGAS?
This is the digital brain of the city that collects data from various smart devices and systems. The integrated monitoring platform helps the city by contributing to transparency and facilitating control. It has a positive impact on the organization of city services and significantly improves the quality of urban life.
Burgas is an intelligent city, powered by hundreds of smart devices. Supported by the innovative Smart Burgas urban platform, residents and guests of the city can now easily observe what is happening around them.
The city platform allows you to watch real-time video streaming from city video recording cameras. The dashboard synthesizes data on road conditions, city traffic, streets being repaired, parking spaces, sports spots, beach weather, air pollution and water levels.
You can get informed about how and where you can dispose of municipal waste for recycling.
Investors are offered information about the vacant terrains in the industrial zones, as well as statistics about the companies operating in Burgas with location and number of employees.
In the platform you will find information about Burgas mobile device applications and the city cultural and historical landmarks. In the surveys and polls module residents can give their heavy assessment for urban planning and development.
WHAT ARE THE BENEFITS FOR THE RESIDENTS AND GUESTS OF BURGAS?
Real-time signaling in the surveys and polls module;
Participation in decision making;
Review of traffic and parking situation;
Support for clean mobility;
Navigation and routes provisioning;
Smart public space;
Public data access.
WHAT ARE THE BENEFITS FOR THE MUNICIPAL ADMINISTRATION?
Online real-time city management information;
Data visualization;
Interaction between systems;
Application of smart scenarios;
Ability to make quick decisions;
Planning and development support;
Statistics and reports.
WHAT ARE THE BENEFITS FOR EXPERTS AND SERVICE PROVIDERS?
On-line map monitoring;
Maintenance and service planning;
Technology and Services Review;
One-stop control;
System alerts and alarms;
Immediate reactions to situations;
Feedback from residents.